Who doesn't love a good old fashioned red carpet round up? I'm breaking down my top picks from last night's Emmy's Red Carpet. There were familiar faces and a few surprises this year. I'm not focusing on the worst of the night, but if you're curious, just google Lena Dunham. Yikes.
Honorable Mentions
Kaley Cuoco-Sweeting looked stunning with her new pixie cut and red floor-length Vera Wang gown. Her makeup was simple and understated, which paired beautifully with her new 'do. The color looked phenomenal on her. My only complaint was that there was too much going on with the dress. Either cut back on the pink detailing or ditch the layers, and she would've been on my best dressed list. The fact that she instagrammed herself stuffing her mouth with a McDonald's burger before the event won her some major bonus points in my book.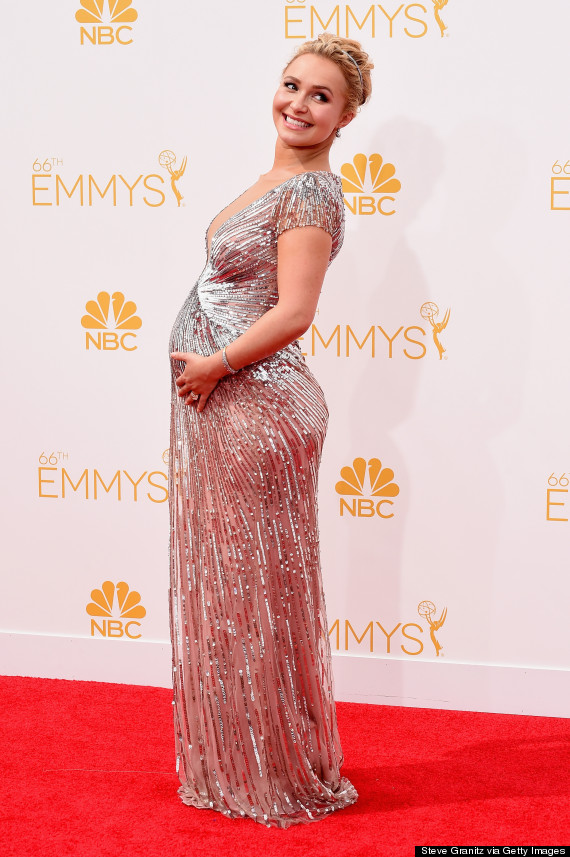 Hayden Panettiere was glowing in her sequined Lorena Sarbu dress. The star was beaming with pride as she announced that she is expecting a girl, along with her fiance, Wladimir Klitschko. The gown accentuated her curves and growing belly. And cleavage. Lots and lots of cleavage.
Uzo Aduba
looked drop-dead gorgeous in her Christian Siriano gown. Red was clearly a popular color on last night's red carpet, but Aduba knocked it out of the park. Her entire look is understated and classy, with the added detail on the train to make it interesting.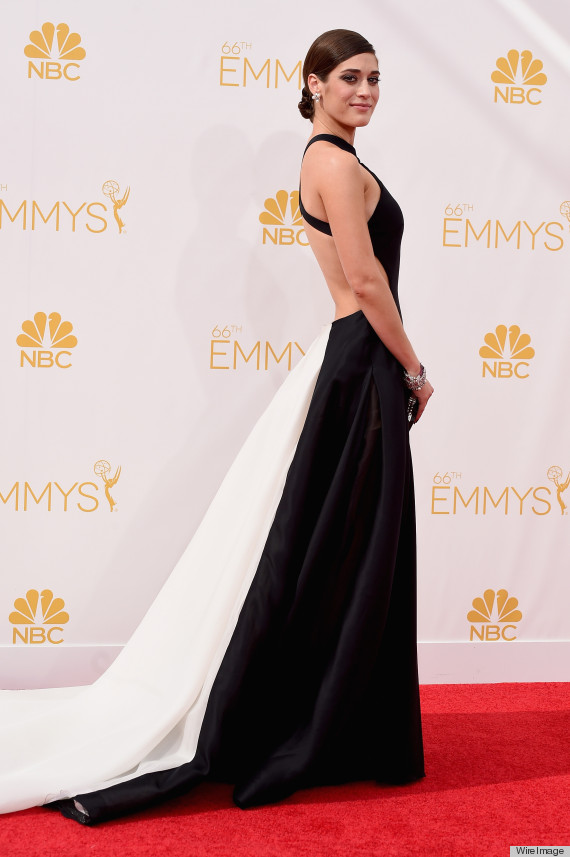 Lizzy Kaplan proved to be the biggest surprise of the night as she graced the red carpet wearing Donna Karan Atelier. It's hard to believe this is the same actress who portrayed Janis Ian in 'Mean Girls'. Kaplan is really coming into her own style this year, and last night was no exception. The backless black and white gown was chic playing up her figure with the cutout detail at the ribs. One of my favorite dresses of the night.
Mindy Kaling was also sporting the most popular color of the night in her Kenzo gown. While it may not be the most flattering shape for her (I would've liked it better had it been strapless), I love that she always plays up her looks with bold and bright colors that compliment her gorgeous complexion. Her makeup was also on point, as per usual, as her makeup artist seems to never go wrong.
Ariel Winter got it right in her Black Halo Eve gown. The 'Modern Family' actress looked so chic in her black and white dress paired perfectly with a ponytail and coral lip. And the midriff detailing is perfect for a 16 year old. The entire ensemble was a win.
Best Overall (Dress, Hair, & Makeup)
Kristen Wiig stunned everyone in her white Vera Wang, reminding us that she's not just a funny girl - she's freaking hot. She kept things simple with her undone bob and cool toned smokey eye. She paired her gorgeous gown with strappy black heels, not over-doing it, and earning her two thumbs up.
Sarah Hyland looked head-to-toe stunning in her Christian Siriano design. The simplicity of the design was utterly perfect on this 'Modern Family' actress. From the top-knot to the full coral skirt, this look is a complete win. My favorite part of Hyland's look? Her brows, of course.
Best Makeup
These stars may not have been my top picks for best dressed, but their makeup was on point.
Kerry Washington
Sophia Vergara
Claire Danes
... and one more look at Sarah Hyland's hair, makeup, and brows. Just because.
Who were your favorites of the night?