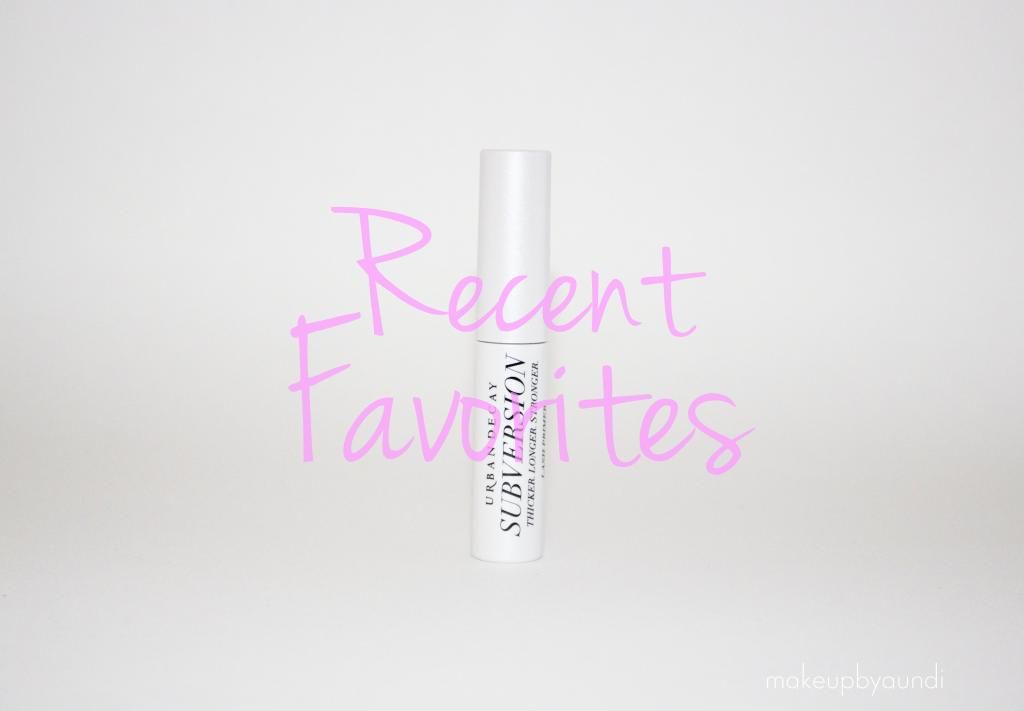 I am thrilled to share with you guys some new (to me) products that I've been recently loving. These items make me so excited to get up every morning and do my makeup. And you know they must be good to get me excited enough to get out of bed!
I don't know why it's taken me so long to try this facial cleanser. This cult favorite is probably the most raved about cleanser in the beauty community. It even won an Allure Reader's Choice Award - and now I know why! It's super gentle - you can even use it to clean your makeup brushes! - and leaves my face feeling squeaky clean without leaving it tight and dry. I haaate that feeling that some cleansers can give. I do use other products (anyone else feeling a skin care routine coming on?) if I need a deep clean, but this one is great for everyday use. I especially love using it in the mornings to feel refreshed and ready to start my day!
OMG. This lash primer is a game changer. UD launched this primer as a partner to their popular Perversion mascara. I used the mascara on its own, and it's okay but nothing spectacular. When paired with this primer, however, it's HOLY LASHES! I cannot tell you how many people in the past month have commented on my lashes or asked me if they are real... When others notice a difference, I'd say it's a stand out product! I've paired this primer with other mascara favorites of mine, and it takes them all to the next level. It's amazing! I could go on and on, but I think you get the idea. I digress.
Pur Minerals 4-in-1 Pressed Mineral Makeup | $27 at Ulta
If you watched my Full Coverage Foundation Routine, you'll know that I have begun exploring the world of powder foundations. Something I never thought I would venture to try since my skin is ridiculously dry. Also, many powders can age women and look heavy and made-up. But this foundation defies all my preconceived ideas. This medium to full foundation provides buildable coverage and looks beautiful on the skin. My favorite way to wear it is on top of my latest favorite liquid foundation... Which is the perfect segue into my next favorite!
At the hefty price of $35, I was skeptical of this foundation to say the least. I stopped by my local MAC to pick up a couple old faithfuls and the sweet girl was really talking up this foundation. I finally conceded to let her try it on me, and holy moly, it was love at first sight. My skin looked so smooth and hydrated which is a rare sight for me! It gives the healthiest luminous finish to my skin. To keep it from getting too shiny, I set it with my Pur powder foundation which really amps up the coverage, leaving my skin flawless.
Hooray for an awesome drugstore find! This brow gel is amazeballs. It holds my brows in place all day long without leaving them crunchy or flakey. (We've all been there, am I right?) You guys know the brow gel drill, so I won't ramble on. But it's basically everything I could want in a brow gel and at an affordable price. Yes, please!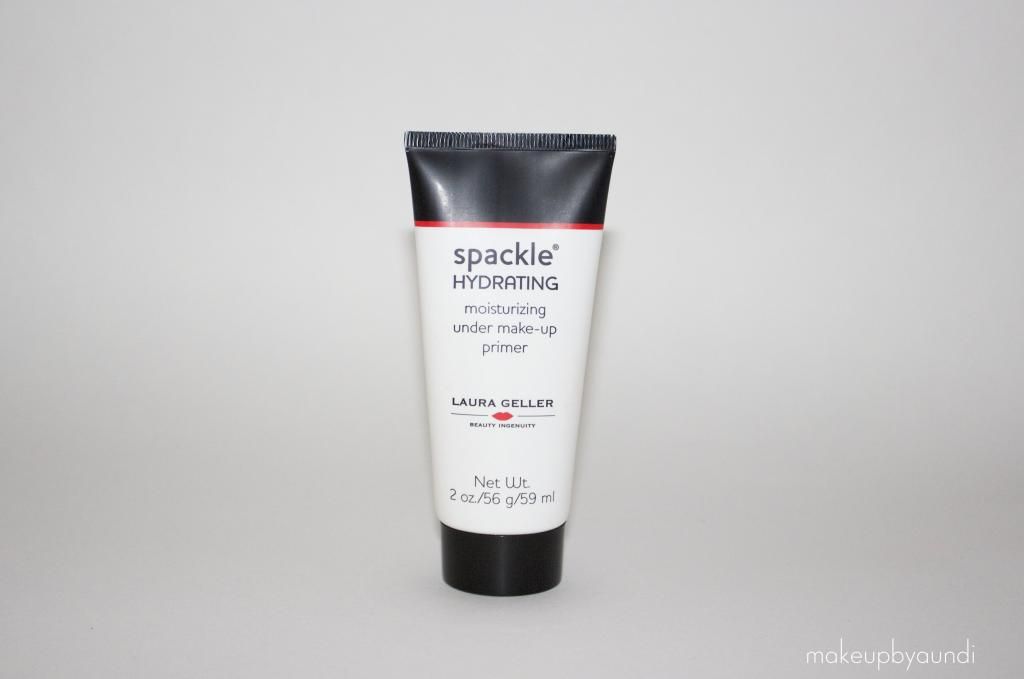 I'm not quite sure what the deal is with this guy... It's available exclusively with QVC until the end of the year. I don't know if after that it will be available at other retailers or not at all. Her other primers are currently available at Ulta. I love this one in particular because it's so hydrating (duh) and doesn't have that usual silicone-y feel to it. It literally feels like moisturizer and makes for a much smoother makeup application. I'm totally hooked.
I realize I'm pretty much the last person on the planet to try St. Tropez. I tried a few self-tanners back in high school when they first started gaining popularity. Talk about a smelly oompa-loompa train wreck. Then I went through my tanning-bed phase in college. All it took was one bout with sun-poison and I swore of UV altogether. For the past couple years, I've tried to embrace the natural, porcelain look. I went as Kim Kardashian for Halloween (and yes, my husband was the most adorable Kanye you've ever seen) so porcelain skin was obviously out of the question. I picked up the smallest size available and a mitt to apply. I still can't believe at how easy the whole process was and how amazing the results were! It doesn't smell or turn orange at all and it fades beautifully. I've officially jumped on that St. Tropez bandwagon!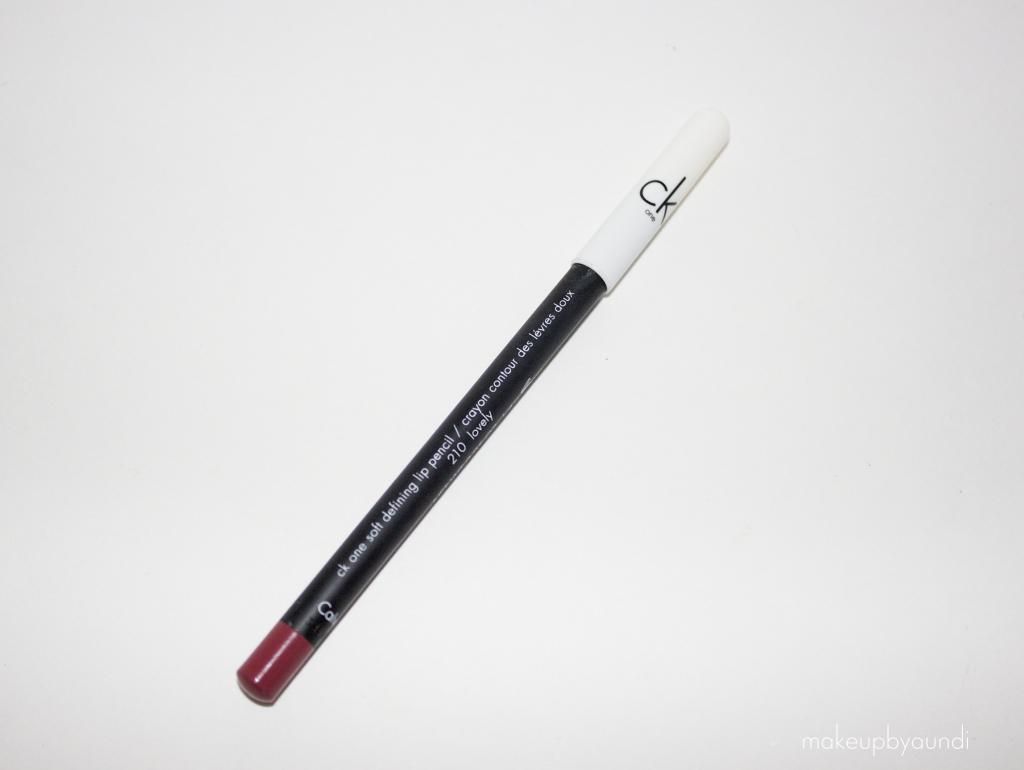 What I initially thought would be a basic lip liner has turned into one of my favorites for fall. It is a nice neutral tone (a la Kylie Jenner) that gives slight definition to the lips. My favorite way to wear it is to fill in my lips completely and top it off with Creme Brulee Butter Gloss by NYX. It's a beautiful nude lip that still gives a perfect amount of color. So, so beautiful!
That wraps it up for my recent favorites! Since I'm not able to blog as consistently anymore, make sure you're following me on
Instagram
because I share lots of favorites on there!