Hooray for a new blog post! And double hooray for a day off to write a new blog post!
I wanted to share with you guys my most repurchased items from the drugstore. I'm also planning on sharing my most repurchased high end items. Let me know if that's something you'd like to see!
You know something is a great product when you have to run to the store to pick up another at the mere thought of running out. That's what all these items are for me. Even though I'm constantly trying new products, these items always have a place in my rotation.
Maybelline Instant Age Rewind Eraser | $8.99 at Ulta
This concealer is a contender to even the most high end concealers in my collection. I love to use the brightening shade to highlight the high points of the face. It's a smooth, lightweight formula that's super easy to blend. The sponge tip applicator makes for a fool-proof application that I like to press into the skin with my finger. It's easy to work with and it's affordable. Win-win!
Burt's Bees Lip Balm | $3.29 at Ulta
I literally cannot live without one of these guys in my bag and one on my nightstand at all times. There are plenty of great lip balms out there but this one happens to be my favorite. It doesn't just sit on the surface of my lips, it actually moisturizes and treats my chapped lips. I usually buy these in bulk, if that gives you any indication of my obsession.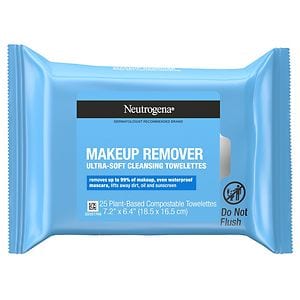 Neutrogena Makeup Remover Cleansing Towelettes | $7.99 at Ulta
Makeup removing wipes are very handy to keep in stock, but they are not meant to be your only facial cleanser. I use these wipes as my first step of removing makeup, followed by my favorite nighttime facial cleanser. I also use them to remove any traces of left over mascara. Waterproof can be a pain to remove! The Neutrogena brand is my favorite because they don't dry out my skin or burn my eyes like several other brands I've tried.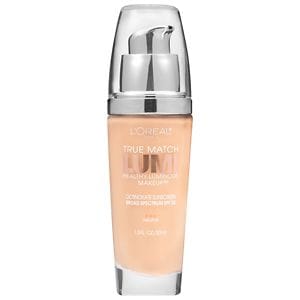 L'Oreal True Match Lumi Foundation | $12.99 at Ulta
This foundation is one of my go-to's, especially during the dry, colder weather. If you have oily skin, I would skip out on this foundation because it gives a very dewy finish for dry gals like me. It will give even the dullest of skin a healthy, youthful glow. I usually like to set it with powder just to keep it from giving me too much shine. I love the true match line because it's based on skin undertones and there is a shade out there for everyone.
Covergirl LashBlast Mascara (Waterproof) | $8.99 at Ulta
Whether it's humid outside or I'm going to watch the newest chick-flick, this is my favorite waterproof mascara. It can hold it's own against the weather, sweat and tears, and even my crazy oily eyelids. If there is the slightest chance that my mascara will budge, I always go with LashBlast. If you're looking for a mascara that will hold your curl, this one will do the trick. Both the formula and rubber wand give me volume at the roots with length and separation at the tips. My personal favorite look for lashes!
Rimmel Stay Matte Pressed Powder in Translucent | $4.99 at Ulta
If you've followed my blog for awhile, you know that I used to stay as far away from powder as possible. (I am working on broadening my horizons, just so you know!) I can't tell you how many of these powders I have gone through. I just apply the thinnest layer to my T-zone in order to set my makeup, especially when I'm wearing the Lumi foundation. This powder doesn't accentuate any dry patches on my skin or make me looked cake face. It's such a great formula. The translucent shade doesn't give additional coverage, but the formula does come in other shades if that's what you're looking for.
What are the drugstore products you can't live without?